Equip Data
Benchmark product performance and quality with Equip Data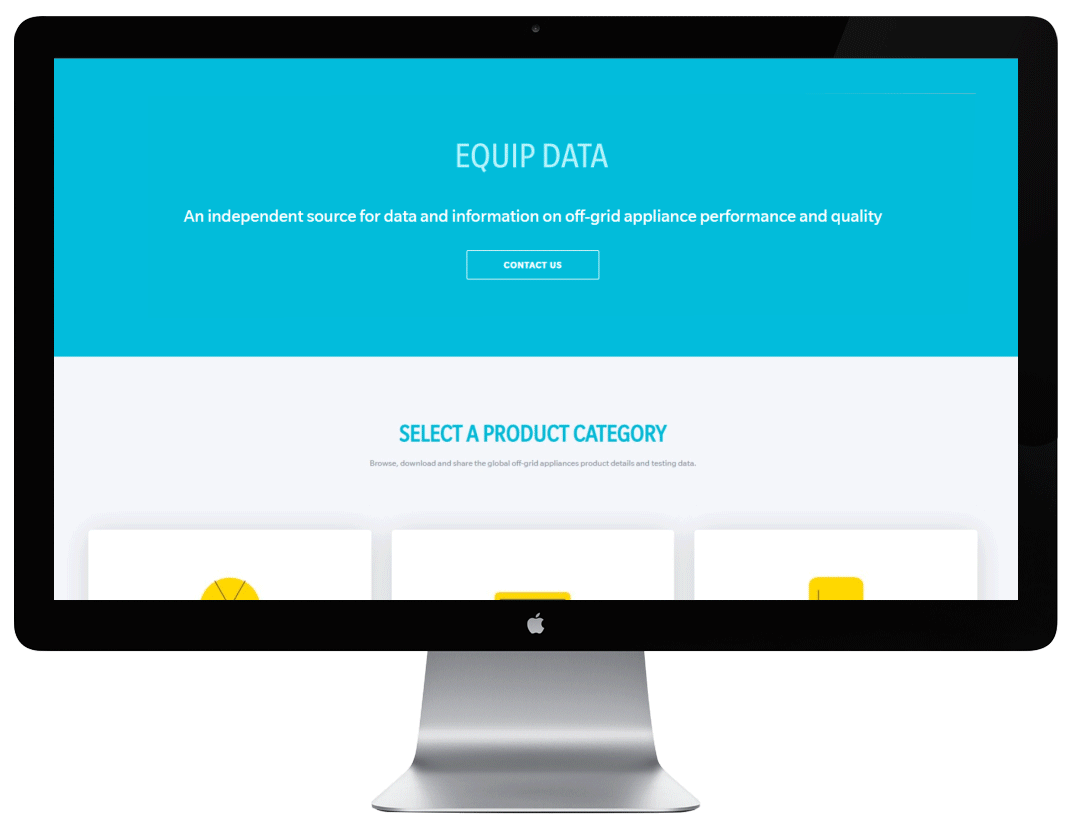 Your source for independent performance and quality data on off-grid appropriate appliances
Equip Data generates consistent and comparable performance data to scale the market for durable, high-performing, and affordable appliances and equipment.
Use Equip Data
Number of products tested
140+
120+
70+
20+
What you can do with Equip Data
Equip Data fills the critical information gaps stakeholders face across the off-grid appliance supply chain.

Distributors
Distributors lack the basic information needed to source products. Equip Data helps identify new products for purchase and compare based on quality, performance, and price.

Manufacturers
Manufacturers want to know how their products perform relative to competitors. Equip Data helps benchmark product performance against the competition, inspiring a race to the top.

Policymakers
Policymakers lack data to develop market baselines and track progress. Equip Data informs effective policies that protect consumers and support markets for high quality products.

Investors & Lenders
Investors and lenders have limited data to evaluate the risks of investing in off-grid appliances. Equip Data shares reliable market intelligence to help reduce risks across investment portfolios.
How Equip Data works
Equip Data's sampling and testing process ensures that all data shared are accurate and third-party verified. The Equip Data team randomly samples products from marketplaces and manufacturers and tests them according to test methods designed for off-grid appropriate appliances.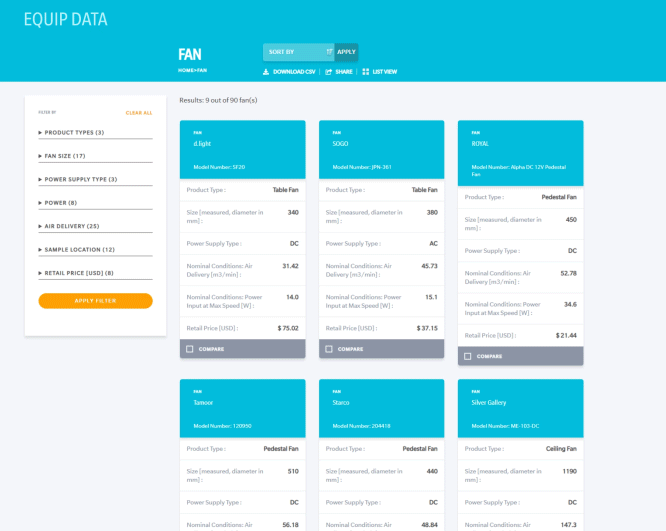 How to use Equip Data
Equip Data is an open-access tool designed to make performance data more accessible and useful. Users can filter, compare, download, and share data with ease.
Have a question?
Ask us about our process and how to use Equip Data.