ENERGIA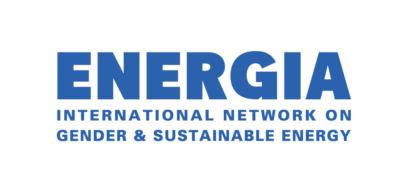 ENERGIA is an international network of like-minded organisations and professionals, active in Africa and Asia. Our vision is that women and men have equal and equitable access to and control over sustainable energy services as an essential human right to development. To achieve this, we:
contribute to energy access for all by scaling up the delivery of energy services through women-led micro and small businesses,
advocate for and provide technical support to mainstream gender approaches in energy policies and programmes,
provide the evidence base for improving energy investment effectiveness through research,
raise awareness and enhance knowledge of issues related to gender and energy through networking and knowledge products
Our efforts are consistent with the global agenda on poverty eradication, universal access to energy and gender equality under the 2030 Agenda for Sustainable Development.
ENERGIA is hosted by Hivos, an international organization that seeks new solutions to persistent global issues. With smart projects in the right places, Hivos opposes discrimination, inequality, abuse of power and the unsustainable use of our planet's resources.